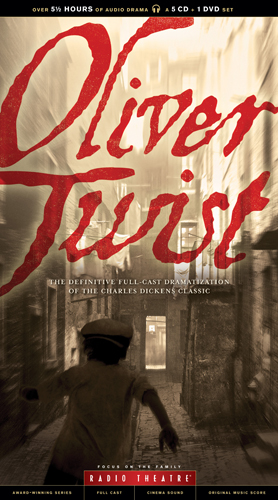 As mentioned in my earlier post I have the privilege of reviewing Oliver Twist on audiobook and in a word FANTASTIC.    I enjoyed everything about this classic.  I got lost in the characters as they came to life. I felt the emotions of Oliver as his life went from tragedy to tragedy.   I felt his complete desperation for love.
Because Oliver was a parish child, i.e. orphan, he was branded a menace destined to a life of crime and treated as such. He was looked upon as burden to society being forced into a workhouse at the age of nine and given only enough food to keep him alive. After many misfortunes, Oliver is taken under the wing of Mr. Brownlow who shows him a kindness he has never known.  And is eventually re-united with family he did not know existed.
This audiobook would make a great gift for Christmas for anyone who enjoys Charles Dickens or the classics.